Reports say the president called on railroads and union leaders as the end of the cooling-off period neared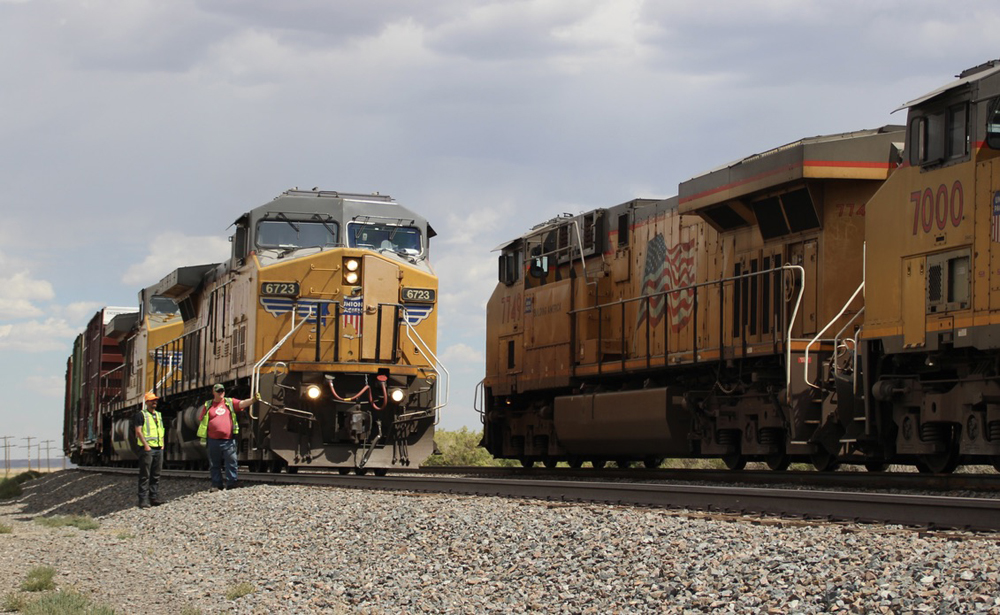 ---
WASHINGTON — President Joe Biden called on railroad and union leaders on Monday in a direct effort to avert a possible railroad work stoppage, multiple news outlets reported.
The Washington Post reports that Biden's calls followed emergency meetings last week at the White House led by the National Economic Council, and that Transportation Secretary Pete Buttigieg is also trying to end a standoff between the paths of iron and their two operating unions. Politico reports that Agriculture Secretary Tom Vilsack has also been implicated.
A 30-day cooling-off period for negotiations ends at 12:01 a.m. on Friday, September 16, when unions without agreements can strike or be locked out by the railways. Railroads have begun to turn away shipments in anticipation of a possible work stoppage, and a Federal Railroad Administration representative told the Post that the FRA is "initiating monitoring and enforcement efforts to ensure safety during of any potential interruption of train operations".
Eight unions have announced tentative deals – and BNSF Railway said in a message to customers on Monday that a ninth had been agreed, although it has yet to be announced. These agreements, which have not yet been ratified, are based on the recommendations of the Presidential Emergency Council which called for a compound increase of 24% over the five-year life of the agreement, retroactive to 2020.
But the Brotherhood of Locomotive Engineers and Trainmen and the International Association of Sheet Metal, Air, Rail, and Transportation Workers-Transportation Division (SMART-TD) are demanding changes to work rules and working conditions, saying their unions have borne the brunt of the reductions. in workforce and operating changes under the railroad's Precision Scheduled Railroading operating model. In its most recent statement, the railroad's bargaining group, the National Carriers' Conference Committee, called these demands "positions specifically rejected by PEB." [see "Three more unions reach tentative agreements …," Trains News Wire, Sept. 11, 2022].